My first solo workshop, independently run, was held at Our Small Kingdom (OSK), recently. OSK is an art and garden therapy space, located in Subang Jaya. It's relatively new but it has a growing community. I really was so blessed to have the crowd that turned up. The number was perfect for me to share effectively, and also perfect for the space!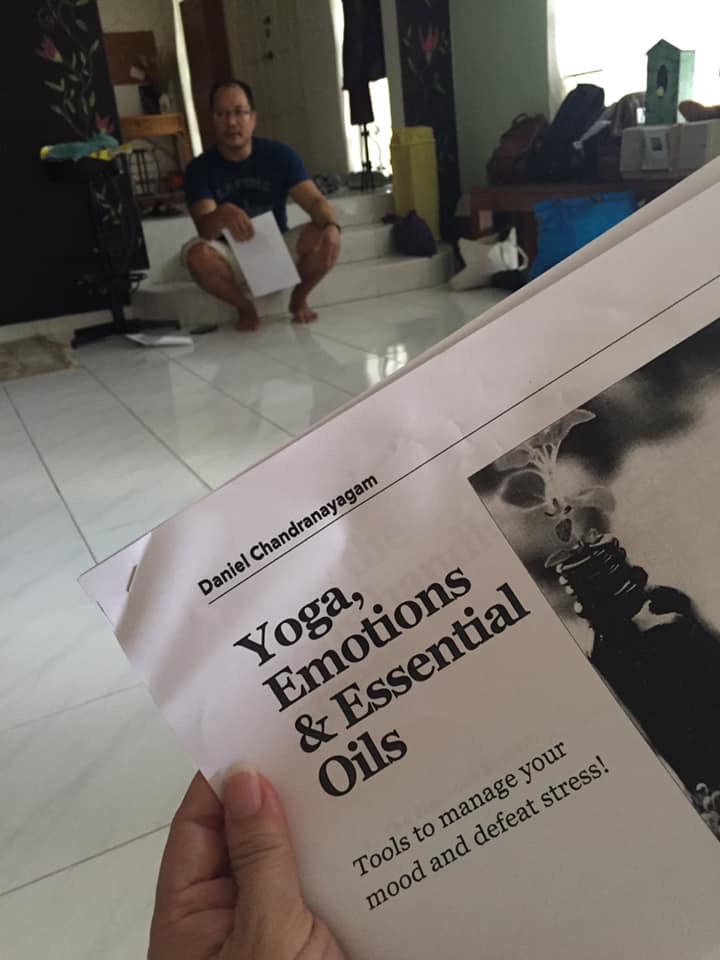 It was just two hours, and the participants had such great energy and were keen to learn more about how emotions, mood and stress can be managed through yoga and through essential oils, and even more effectively combined.
I am really so blessed to have been able to share, and hope to take this around the country so if you have a space and would like to host the workshop, let me know! I'm happy to share!
Also, go check out OSK, it is a great little community space!
If you would like to learn more about 'Yoga, Emotions & Essential Oils', contact me here!