Thrive with yoga.
---
Transform your midlife and beyond into an exciting time of awakening and discovery.
Gain clarity by discovering who you really are, what you really want and what your potential truly is through yoga.
Whether your goal is to:
get healthier, or
stronger and more flexible, or
have more focus and productivity, or
gain deeper insights into yourself,
we can achieve it together through yoga movement and philosophy!
Practitioners who have worked with me have experienced transformations in at least one of these areas:
"Yoga on YouTube is filled with videos of very skinny and impossibly flexible instructors that are hard to relate to. Daniel's yoga is yoga for real people!"
Jaime Ong-Yeoh
"… I could not walk without pain. (I was) even was bent over. It was painful, even with drugs and steroid shots to help relieve the pain when Daniel started working with me. from across the globe on Zoom. By week three, I was in my yard doing yard work…"
Donna-Michelle Perry Poindexter
"Whatever your level, but especially if you are a beginner, I highly recommend Daniel. Daniel is genuinely patient, knowledgeable and helpful."
Victor Liew
Imagine how you would feel:
---
waking up in the morning feeling refreshed, and ready to tackle the day
---
having the clarity to know what you want when faced with decisions
---
having the confidence to handle a crisis, even if you're in the midst of it
---
moving with confidence, whether while exercising or just walking into a room
---
envisioning a future where you are as fulfilled as you would wish to be
Offerings.
1:1 mentoring
If you seek to develop at your own pace, utilising tools from yoga, fitness, and other wellness modalities, this is for you.
Private yoga classes
If you seek to grow with your friends or in a group, this is a great option.
Corporate events & workshops
If your business requires talks, workshops or classes on yoga, fitness, stress management / productivity with wellness, get in touch.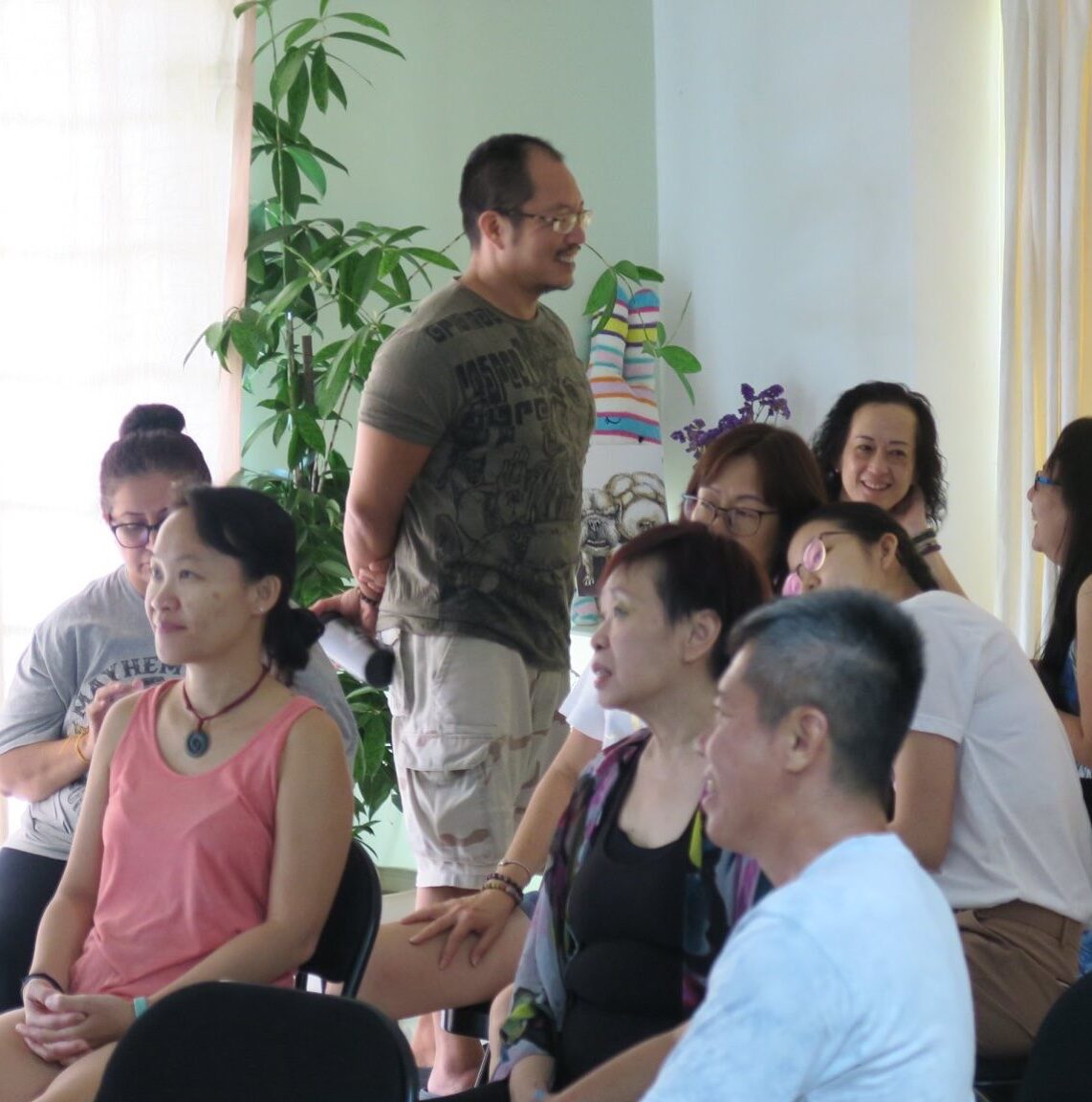 Retreats
This is a new endeavour, but I hope to bring to you more spiritual mind-body focused retreats. Stay tuned to learn more.
All offerings are available both online and in-person.
Follow me on Instagram:
Get full yoga sequences from me.
Check out my yoga practice playlist on YouTube for time-poor midlifers.