Thrive with yoga in your midlife awakening.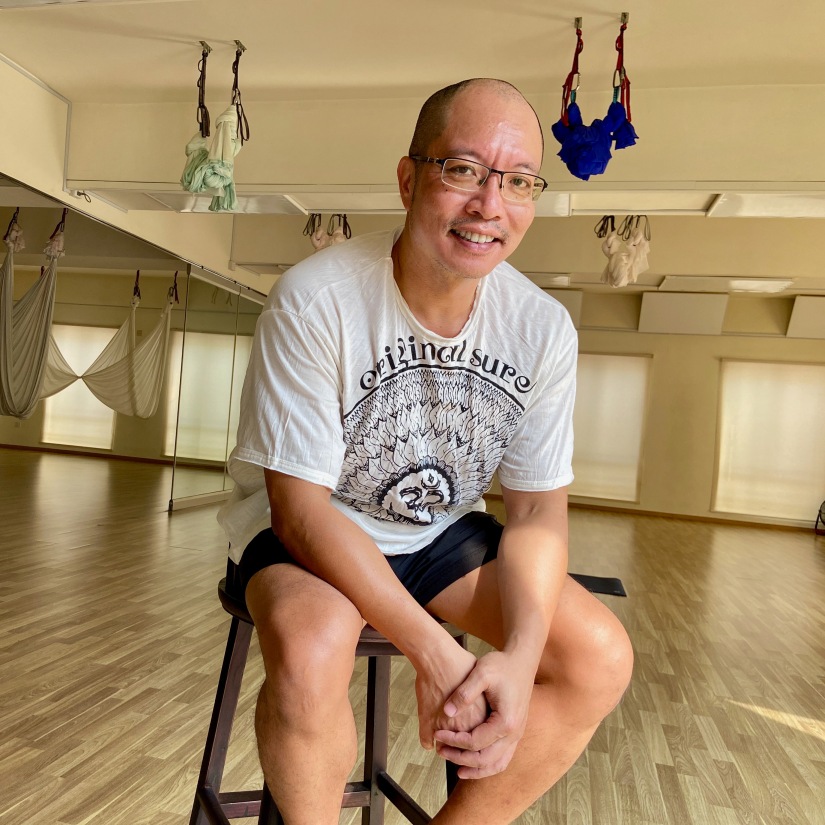 Transform your midlife into an exciting time of awakening and discovery.
Gain clarity by discovering who you really are, what you really want and what your potential truly is.
Whether your goal is to
get healthier, or
stronger and more flexible, or
gain deeper insights into yourself emotionally and spiritually
We can achieve it together through yoga movement and philosophy!
Hey midlifer!
No one taught us how to handle life, let alone our midlife.
Our midlife is a time when we can choose to emerge into our true selves. Our work and personal lives have settled down, and we may find ourselves a little restless, perhaps seeking more or wondering if there is more to life.
Some of us may seek our answers from new relationships, new acquisitions, or in religion or philosophy. Does this sound like you?
Midlife crisis or midlife awakening?
The good news is you are not alone, and the answers we seek usually are inside of us. Yoga is a great practice that helps us to peel layers to discover who we really are, what we really want, and what our full potential really is.
As we journey on, we gain more confidence in ourselves, through our movement and self-reflection.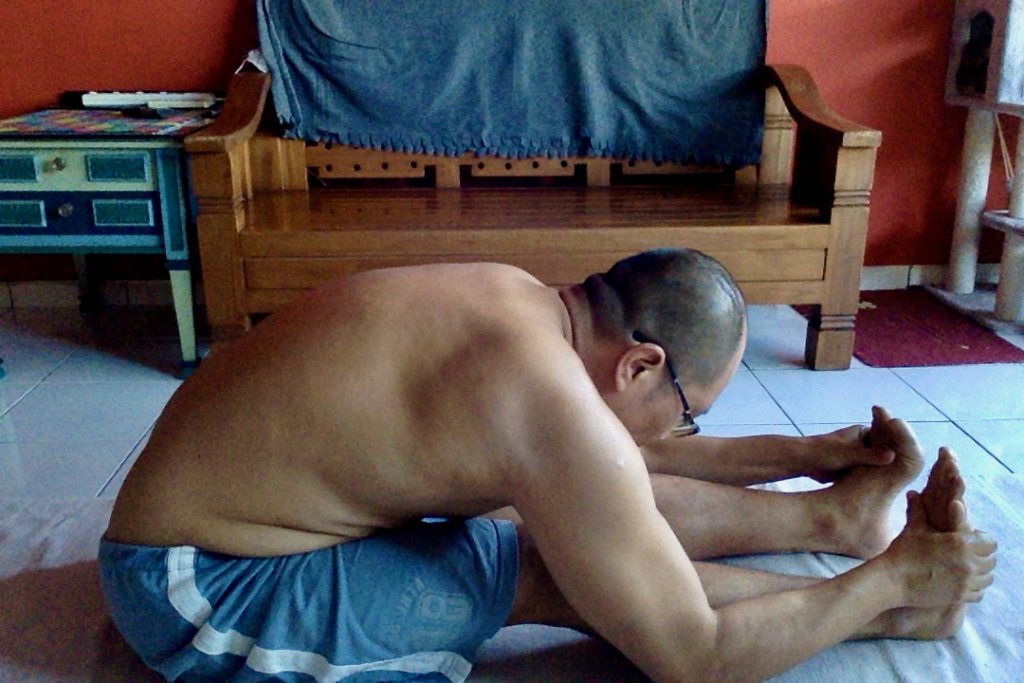 Journey To Your Toes!
(6-8 May 2022)
A FREE 3-Day online yoga challenge that will help you to:
reach your toes skilfully and safely
learn how your body and emotions work so that you may ease yourself to toes
eliminate any soreness in your low back, butt, or any other part of your back that has been hindering your journey to your toes
Join this free challenge and win the chance for a 1:1 Virtual Yoga Mentoring with me (valued at US$90)!
Life skills on life's journey
Perhaps you may think that you're not "flexible enough" for yoga, or have little motor skills, or are useless at meditation because you get restless. Surprise surprise! So was I! We all start somewhere, and skills are learnt along the way, not acquired before we begin a journey. For sure, our work life emphasises KPIs and performance, but that really isn't what life is about. Life surely is a journey towards a discovery of our own self?
IMAGINE HOW YOU WOULD FEEL:
waking up in the morning feeling refreshed, and ready to tackle the day
having the clarity to know what you want when faced with decisions
having the confidence to handle a crisis, even if you're in the midst of it
moving with confidence, whether while exercising or just walking into a room
envisioning a future where you are as fulfilled as you would wish to be
Practitioners who have worked with me have experienced transformations in at least one of these areas:
Yoga on YouTube is filled with videos of very skinny and impossibly flexible instructors that are hard to relate to. Daniel's yoga is yoga for real people!

Jaime Ong-Yeoh
… I could not walk without pain. (I was) even was bent over. It was painful, even with drugs and steroid shots to help relieve the pain when Daniel started working with me. from across the globe on Zoom. By week three, I was in my yard doing yard work…

Donna-Michelle Perry Poindexter
Whatever your level, but especially if you are a beginner, I highly recommend Daniel. Daniel is genuinely patient, knowledgeable and helpful.

Victor Liew
Work with me.
Let's journey together for your awakening using yoga and other mindfulness tools. Get peace in your body, clarity in your mind, courage in your heart and confidence in your spirit, so that you can move towards brighter years ahead!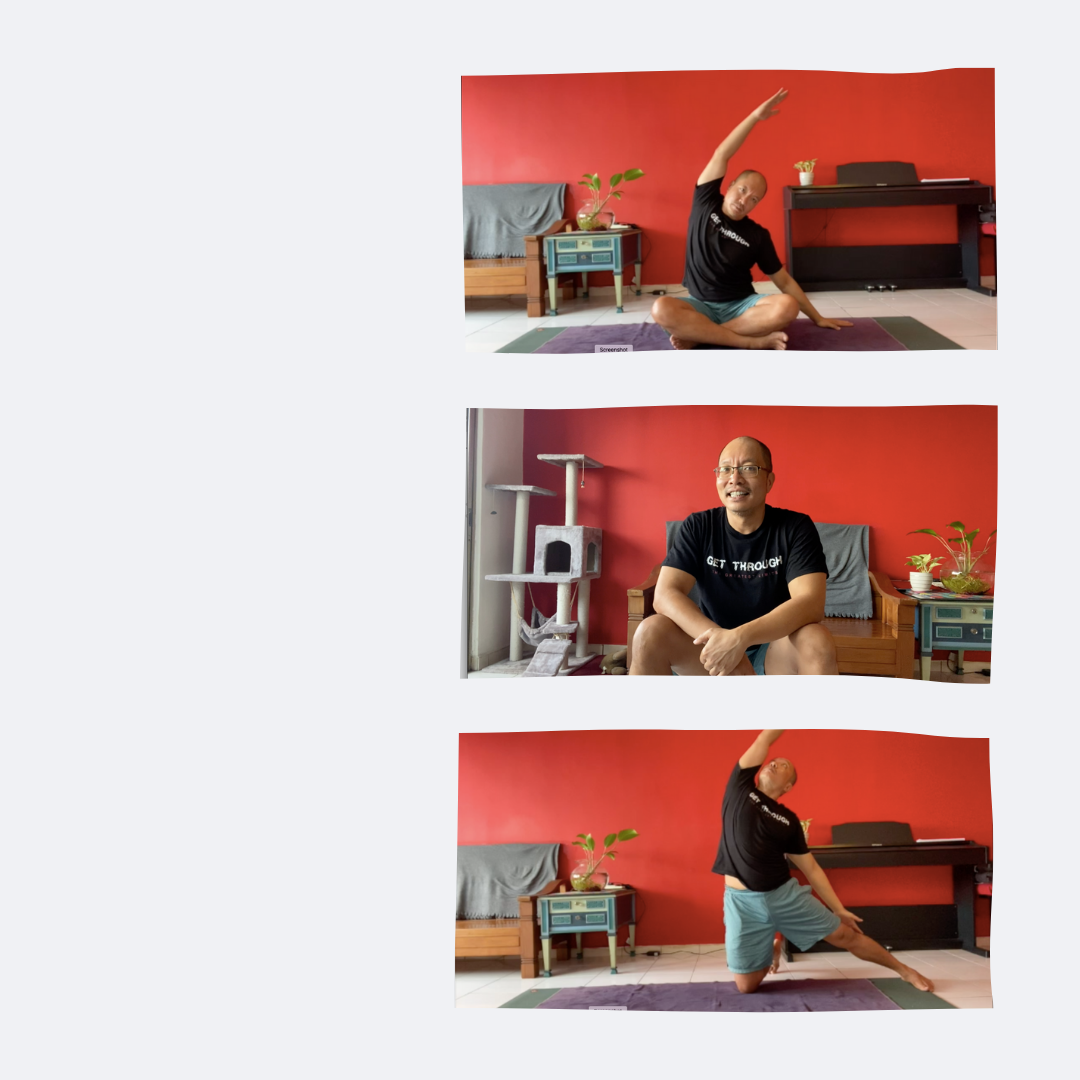 Transform your daily narrative.
The Mindful Mornings Mini Course helps to set up your day for calm, a crucial step towards a more fulfilling and peaceful midlife.
Alternatively, join the waitlist for the danyoga.fit Facebook group, opening at the end of April 2022. The group is for anyone – especially mid-lifers – who are feeling restless in life, perhaps seeking something more or other than what their life has always been.
In yoga, we explore, experience and try to understand the world around us, rather than try to change what we did not create. And by this adventure, we may discover the truth within ourselves.
Movement, breath work and meditation are our tools. We – as a community – can help to support each other as we travel our own path towards awakening.Join us, it will be a great experience of awakening for all of us!
Learn 3 basic principles of yoga that will help you towards your midlife awakening!
Get full yoga sequences from me.
Check out my yoga practice playlist on YouTube for time-poor midlifers.
Follow me on Instagram: