As a Malaysian, I really haven't been as widely travelled as the rest. I have never been to Cherating, so I decided to rectify that with my recent trip to the East Coast – first stop Cherating!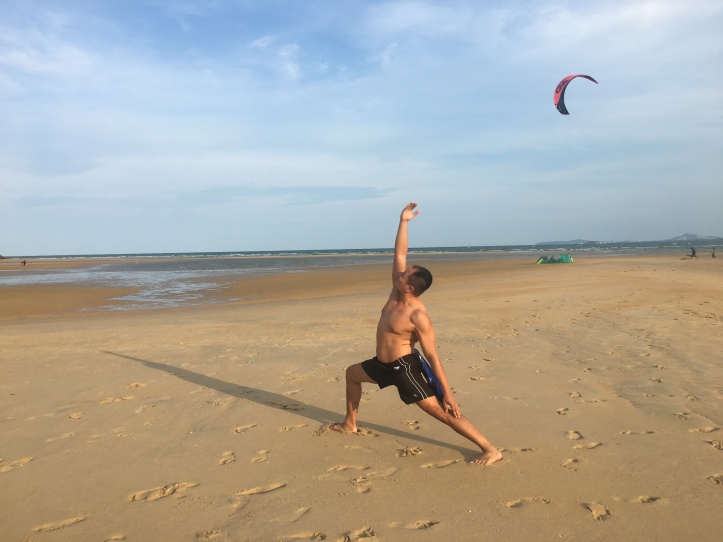 Let me first say that it has been ages since I took the Karak Highway and all the way from Batu Caves to Bentong was the usual windy hilly bends that has given the highway its notoriety and also its reputation for being haunted. Secondly, as soon as you reach the perimeters of Kuantan, everything becomes orange. Seriously. Keep your windows up!
Cherating is probably one of the most beautiful beach resorts in Malaysia. It is still at the moment unspoilt, although there is some construction between Don't Tell Mama Eco Bar and Club Med. According to the guy at Kam's Surf Shack, that construction will be a 15-storey condominium unit 😩! So if you have never been there, better head there before it becomes like Port Dickson!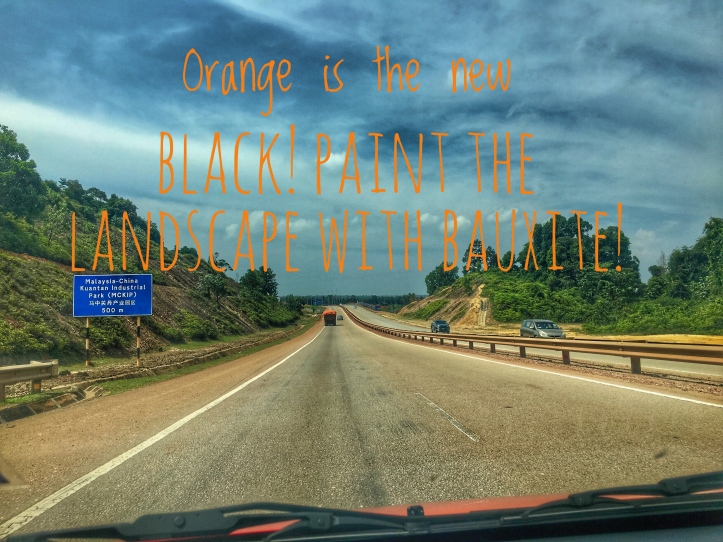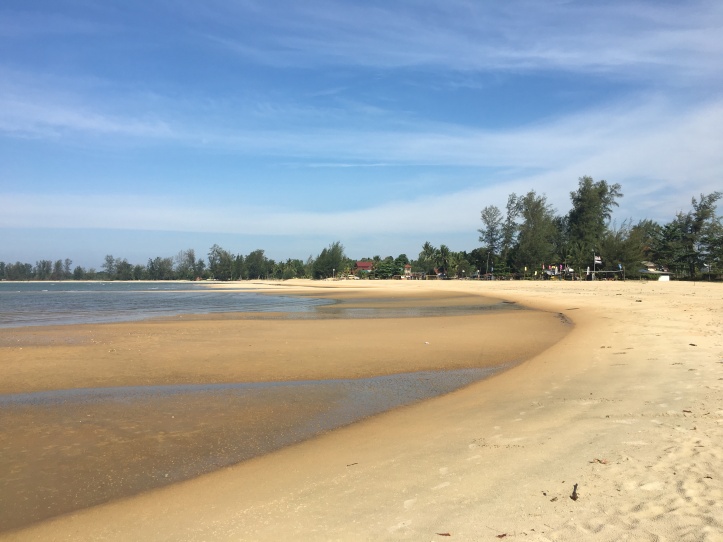 So we arrived there after lunch, taking the Karak Highway. As an aside, I know why it is said to be haunted, especially all the way from Gombak to Bentong – so winding and hilly! Part of the fun of travelling though, coz I haven't been along the Karak Highway as far up to Kuantan in a long time. Sadly, after Bentong, it kinda gets flat and straight, although the scenery was still miles better than heading down south.
Everyone told us, "No need to book chalet, got so many, some more uol go off-peak, sure got plenty of space!", so we went up with no booking, no expectation and, after lunch, drove around chalet to chalet. We even stopped by pet-friendly Ruby's Resort, and were greeted by dogs and cats (actually cats only – funnily enough, the cats were super friendly while the dogs were a little atas… go figure!), and also a very friendly Ruby, who was helpful and chatty but couldn't take us in because they were fully booked.
In any case, we didn't stay on that particular beach (which technically is not Cherating Beach), and ended up instead at Ranting Beach Resort, which is actually quite nice (although pricey! I think if we had booked, it woulda been much cheaper!). Ranting is right in-between Don't Tell Your Mama and Kam's Surf, so it was ideally located! And we had a good chalet looking out on to the beach! There is one right before Ranting that looks interesting though, maybe called "Bayview"? I could be wrong though…
Okay so truth to tell, this was meant to be a relaxing and chill kinda getaway. That's the main reason why I had absolutely no plans at all! Eddy, who was with me, wanted to do a few things, like maybe go see the place where they have a turtle hatchery (closed) or when they released the baby turtles back into the sea (never happened coz the place was closed both times we went there) or see the fireflies (both not too keen once we saw the river at night). In the end, we just took leisurely walks down the road and also down the beach, of course.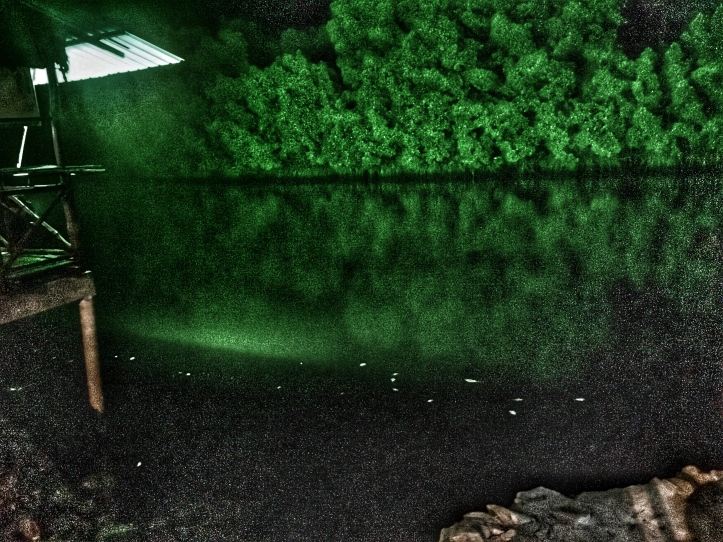 So Cherating Beach, yes, is just a stretch of beach. There are quite a number of resorts and hotels and motels on other beaches but the other beaches, dare I say, are inferior to Cherating Beach itself. There is a nice little road with resorts and chalets and motels on both sides, one on the beach and the other on the riverside. Personally, I think there are crocodiles and snakes in the river… 🐍🐊 But that's just my own opinion. You will find resorts and hotels and motels on the riverside cheaper.
We did drive around the area into Kemaman on the second day because we needed an ATM. The difference between the energy of Pahang and Terengganu is incredibly vast. Terengganu is practically dead, almost like ghost towns. We hardly saw anyone walking along the streets or in the shops and practically all the roadside stalls were closed. It was a midday drive so the heat was searing, but still, it was a Wednesday… Where was everybody?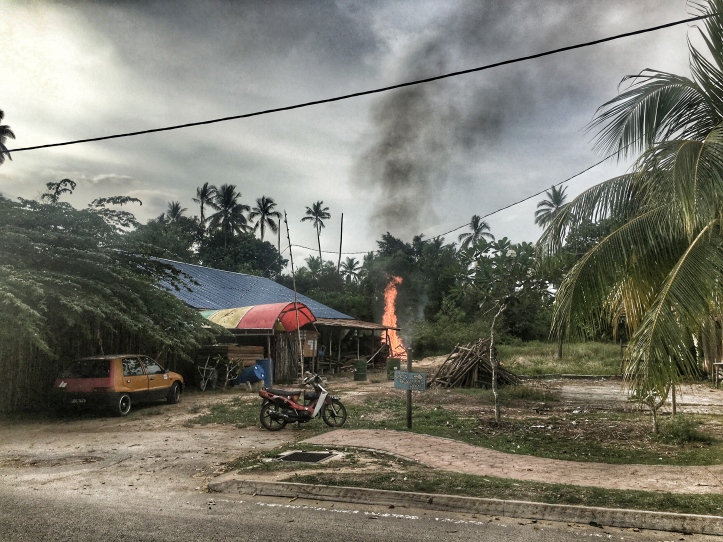 Anyway, we were supposed to spend two nights only in Cherating, and one night at Tasik Kenyir on the way up to Kelantan but we liked it so much at Cherating that we ended up staying there for three full nights.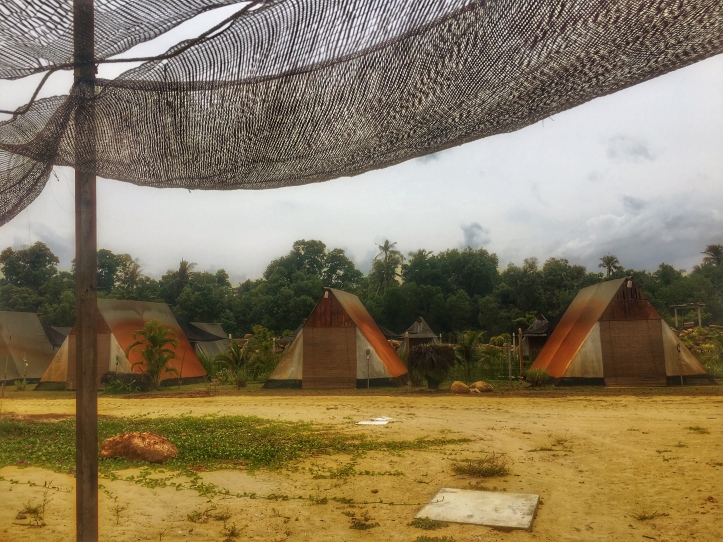 Truth to tell, there is not much at Cherating but the beach. You need to enjoy the beach and water sports and stuff like that, or be like me and just chill and read and snooze and rest. It was exactly what I needed and after three days of sun, sea and rest, I was ready for Kelantan!
SaveSave