No, not Johore… Sepang, more like…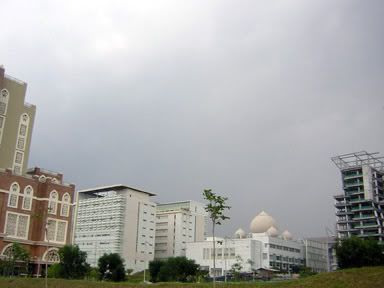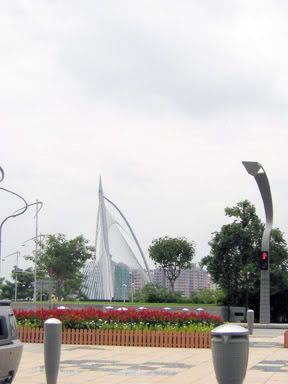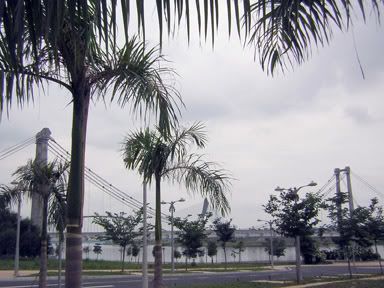 Recently, I've been doing a bout of travelling within the Klang Valley for photography for an article (all of which were not used for the article, unfortunately). With a deadline looming, and rainy weather, one Saturday, I prayed hard, and headed off to Putra Jaya and KLIA. It was raining. Thank God, by the time I reached Putra Jaya, it had stopped (although still overcast). I managed to grab some photos and not get chased away by security guards.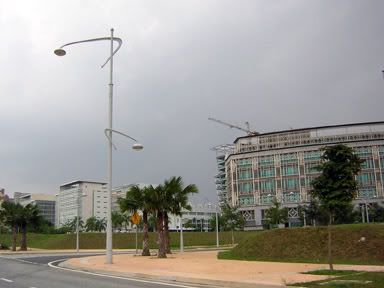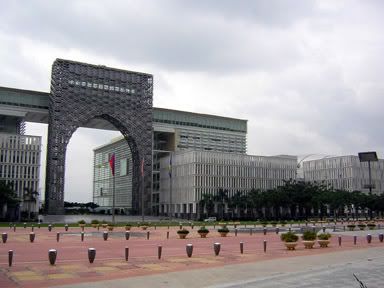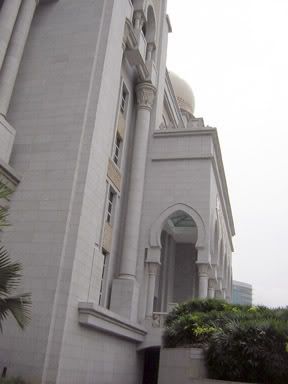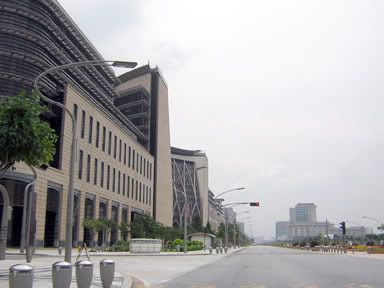 The interesting thing about Putra Jaya is what a ghost town it is on a Saturday afternoon, at least in the administrative area. The precinct never ceases to amaze me, the architecture is amazing, and the diversity is wonderful. And yet, very eerie… I keep on expecting Fox Mulder and Dana Scully (am I showing my age?) to pop up, investigating some sighting of a local legend…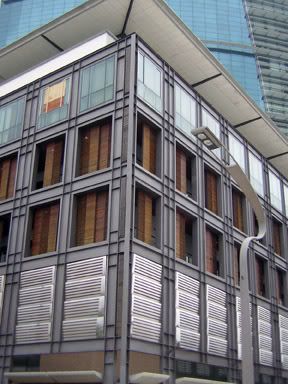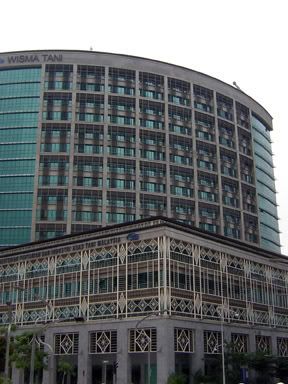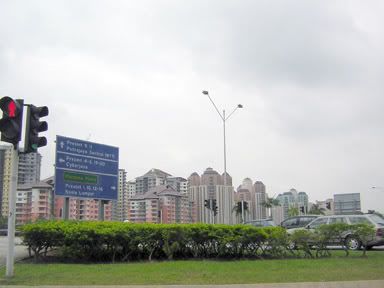 Anyway, from Putra Jaya, I needed to head to the KL International Airport. However, I got lost, which is something rare. Well, I didn't really get lost, but I nearly did, because I turned into Bangi, when I shouldn't have. However, I managed to get on track and ended up somewhere near the LCCT, and didn't pay a single sen for toll from Putra Jaya to KLIA (yippee! as if the cost of petrol isn't enough!). God was good, as soon as I parked at KLIA, it stopped raining, and got some pictures in.
| | |
| --- | --- |
| | |
I got lost here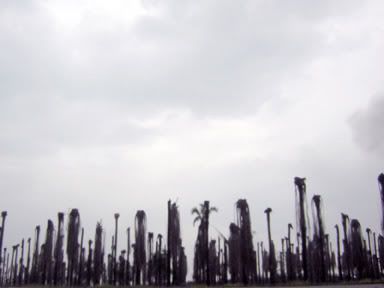 Spooky ghost oil palms