After two nights in Taiping, we went southbound towards Pulau Pangkor, a Malaysian destination I had never been to (saying that, I had only ever been to Taiping briefly for a few hours once before). This is why, among other things, this year-end holiday was special to me.
Driving down trunk roads to Pangkor was interesting. We had to head to Lumut jetty to get the ferry across to the island. One thing that was difficult was getting fresh, non-oily non-meaty food at the port town of Lumut. There is a multi-storey car park and the municipal parking spots for travelers to leave their cars. Touts were on the jetty trying to get us to rent motorbikes for the island.
The trip to the island was drizzly and through the window, I could almost imagine us heading to Isla Nublar (if only!). Pangkor seemed to be a nice little island, apparently more commercialized than it was previously. There is a proper tarred road circling the island and tons of shops and eateries by the jetty in the village (Pekan Pangkor).
Our inn was at Nipah Bay, which again is pretty commercial. There are jet skis, banana boats, food and souvenirs, along with motorbike rentals and tour packages sold along the waterway and at the inns (of which were many).
The island itself is small, and a drive around the island shouldn't take more than 45 minutes. The prettiest (but smelliest!) beach was Teluk Dalam, north or north east of the island. Fishing villages pepper the shores of Pulau Pangkor, and in these, you can find home stays and even sometimes cafes.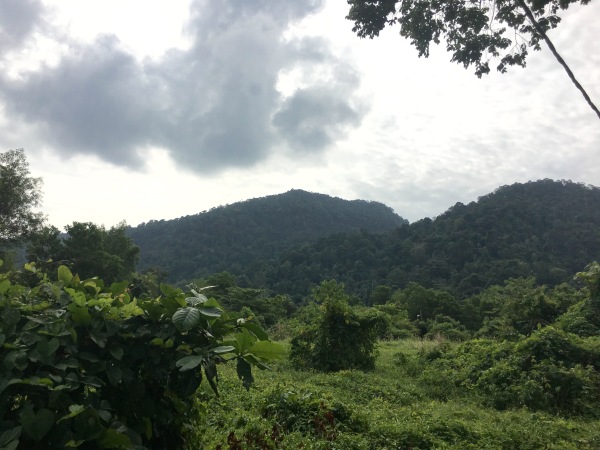 Just a three-minute walk from Nipah Bay is Coral Bay, a much prettier and less busy beach than former. And taking a walk one morning, I discovered the waterfall is right behind Nipah Bay through a jungle trek.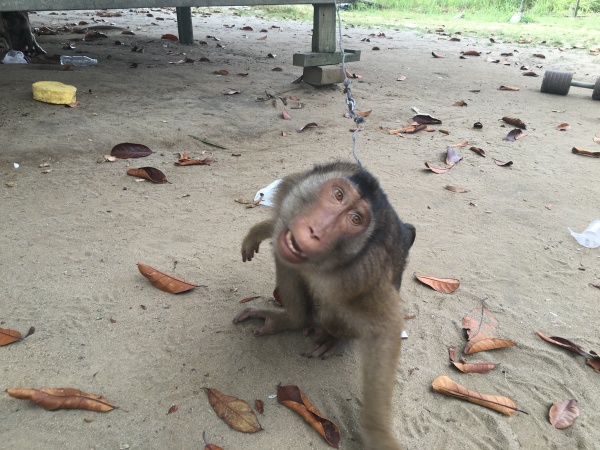 One other highligh I would like to mention is the Fu Lin Kung temple, Ickes inside a Chinese fishing village west of the island. Climb to the top of gardens and you get a magnificent view!
Pangkor kind of reminds me a little of Taiping. It was often that I was on lowlands with rising hills behind me. Both are small but I must say that Pamgkor was far busier than Taiping was at the time of my visit.
Would I come again? Maybe, but not so soon. Lots of other places to visit in the new year!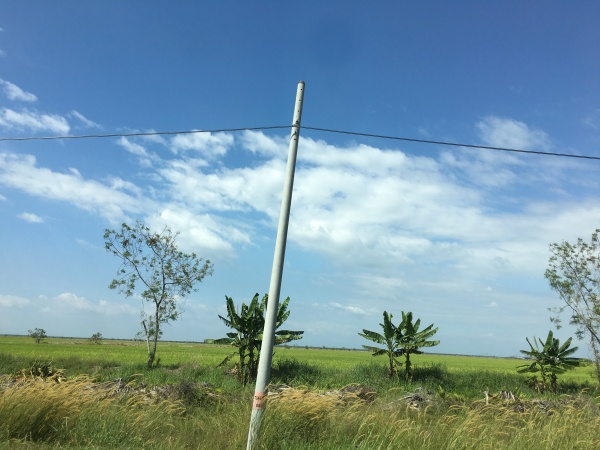 Tell me your thoughts about Pangkor! Did you like your trip there?