There was a time when I faithfully went to the gym to workout almost everyday. As a backgrounder, I began working out when I was in university. After that, I never really stopped, although there were hiatuses; like when I began learning how to swim and worked only with my bodyweight during that time. I cannot remember, however, a period as long as the last when I stopped going to the gym altogether.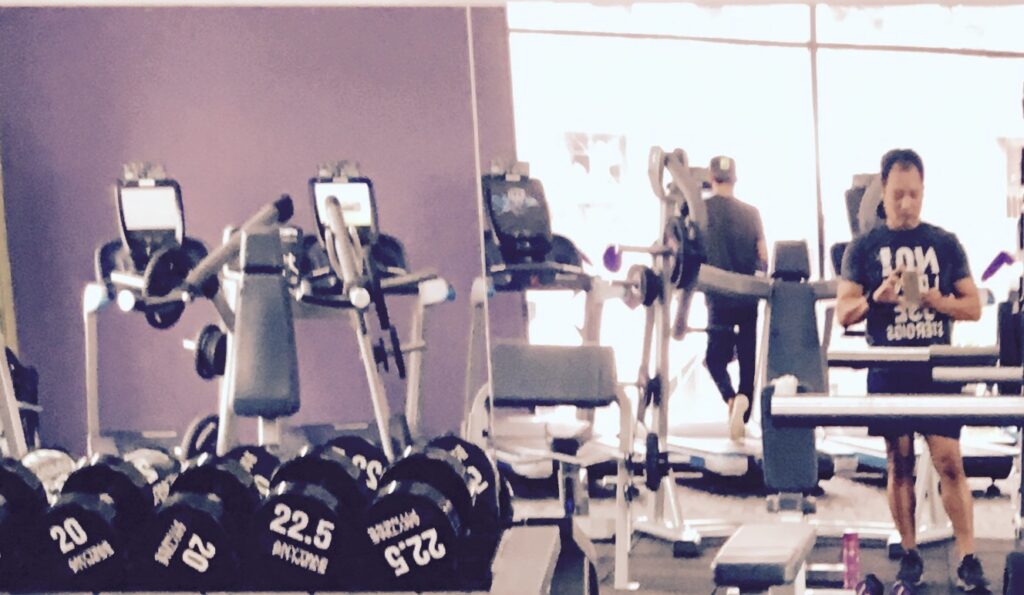 The reason why I quit the gym, I think some time around 2010 or 2011, was because I was bored. I was very active with boot camp and I was bored with the usual gym machines and cardio machines. After about six years of RPM (spinning) and Body Balance (combo of tai chi, yoga and pilates), it didn't help that I was also incredibly bored with Les Mills classes. I tried one Body Combat (cardio kickboxing), but it was so similar in terms of the class design that I was tempted to leave halfway! [Don't misunderstand, I think Les Mills is an amazing concept and programming for a huge array of fitness disciplines, it's just that I personally was bored at the time).
Aside from boot camp, I was also working out on my own and trying out Muay Thai at Sparta Muay Thai (as I was the fitness coach there for a short while). I had plenty of access to workout spaces and also yoga practice spaces, so I felt that spending money on a gym was really unwise, economically speaking. So I quit.
A few years later, I did join another franchise gym for a short stint after my yoga teacher training. I did some German Volume Training and had some good gains. Unfortunately, at that time I was just beginning to get serious about my ashtanga yoga practice and being big was not practical (although I did like the gains!). I found that my schedule made it more and more difficult to go to the gym, and the location of the gym itself, with its difficulty in parking etc. made me re-think my membership. So I quit this gym again.
So there I was, gym-less again. I worked mostly on circuit-stye of training, and eventually bought some dumbbells and a kettle bell. Still, after two years or so, I realised that an ageing male body required heavier weights. So for the past few months or so, I went window shopping for gyms.
I was perfectly happy with shop lot styled gyms, so long as there were good sets of weights and weight machines, racks and barbells, that was fine
Within my budget of about RM100-ish
Cardio machines would be a plus
Timing is important, because I intended to go after my morning sessions, after 9 or 10 a.m.
Clean would be good
Logistics logistics logistics!
This criterion made things difficult. Some of these shop lot gyms tended to open around noon, so that means they satisfied all the criteria except number four, which was quite vital. Some of the other better gyms went beyond the budget set out in number 2. After about two months of shopping around, I decided on a new franchise gym, especially since they just opened a branch very very close to where I live.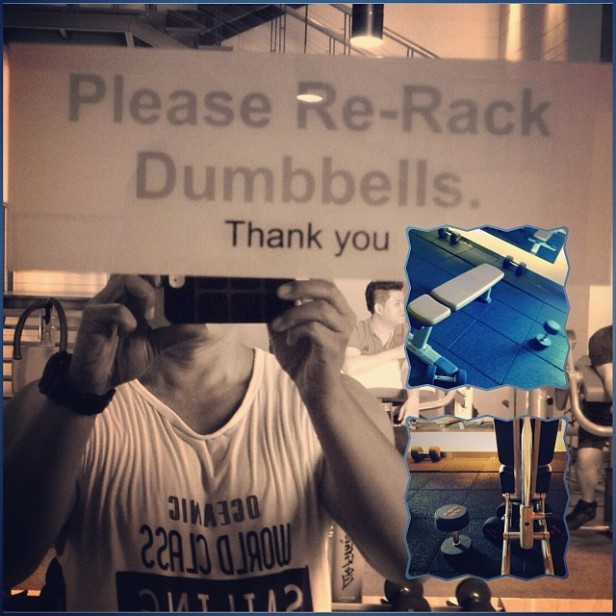 Initially, I wasn't too keen on joining a franchise, especially with my second experience of it during my second stint. What's more, I have taught yoga in this new franchise gym and wasn't too sure if it was a good idea. After dropping in, however, I felt quite keen to sign up.
The gym is a single-level setup (I really can't bear multi-level set ups when you're wasting time running up and down from machines to free weights to cardio machines – although I know it burns more calories), with a nice bright atmosphere. The machines are well-spaced and there seems to be enough weights and apparatus, including kettle bells and TRX. Because all my requests were met, plus we get to use any gym in the franchise after 30 days, I decided to go for it.
So now I am in my second week of working out. I am doing a three-day split: legs; push muscles; and pull muscles. I am doing a 5×10 for compound movements and 3×12 for isolated muscles / single joint movements. Before each workout, I have included 20 minutes of cardio and after each workout, I am trying to make sure I spend 20 minutes at least stretching. In addition, I am doing one day of 60 minutes cardio. And outside of gym, I am doing about two days of yoga or one day yoga and one day of pure stretching.
I know that I have lost some fat and gained some muscle, and this makes me happy. Knowing how fast my body adapts, however, I intend to change my programme in the new year, after about four weeks in this programme. I'll keep you updated! What's your experience with gyms?