By the time we left Cherating, we knew it was time to leave. I was well-rested and ready for a little more adventure. And I have a lotta relatives in Kelantan to visit, plus I know that Kelantan is an incredibly beautiful lush state, like nothing else you can find on the peninsula.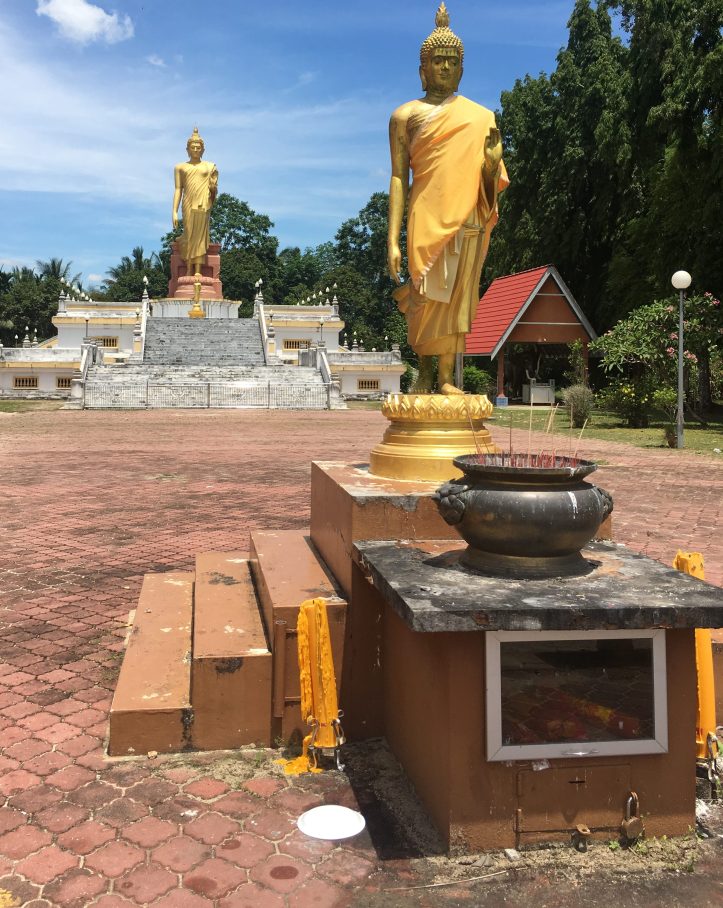 We took the East Coast Highway up to Kuala Terengganu (I think – somewhere in Terengganu, in any case) and from there took the trunk roads up to Kelantan. Firstly, let it be noted that trunk roads everywhere from Pahang onwards were beautiful, clean, pothole-less and practically speed bump-less. So much for Selangor and WP being "the most developed state" in Malaysia, what with the potholes and speed bumps and worn out roads all over the place!
Secondly, the most obnoxious and arrogant drivers in Pahang and Terengganu all had either Selangor licence plates or Wilayah licence plates. I must admit, there were one or two "P" and "J" licensed cars that could contend with the "B" and "W"/"V" licence plates, but seriously, waddup???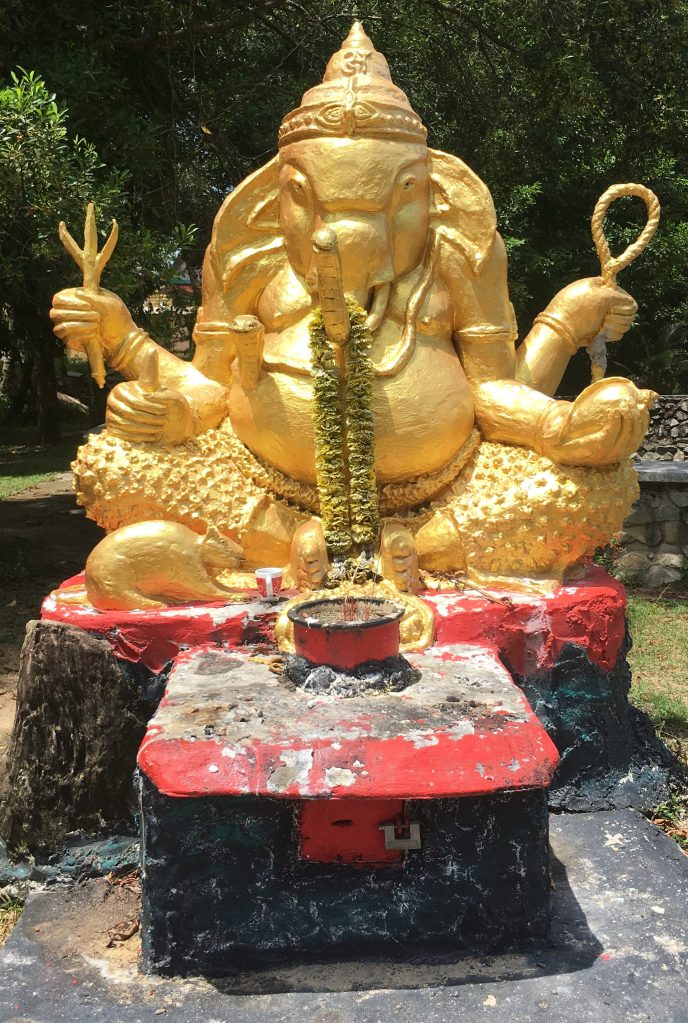 Anyway… I was hoping to show Eddy how beautiful Kelantan can be, with the array of colours from the flame of the forest and the kapok trees, but I think it wasn't the season. In any event, it still was a far sight shadier than Terengganu, as Kelantan had avenues and avenues of trees. Between the fringes of those trees, you can see the paddy fields and in the far distance, you can see mountain ranges as well (not sure what mountain range it was).
To cut a long story short, we reached Tumpat pretty late in the evening and were happy to have a rest. I had to make plans to meet my relatives the following day, but we still had to eat. So I did a Google search for some Chinese food, as we had been eating a lot of Malay food for about four days already. Coincidentally, Tumpat has a pretty large Chinese and Thai community, so finding Chinese or Thai food wasn't that difficult.
I used Waze (the joys of modern technology) to find the restaurant but it still wasn't easy. Firstly, it was raining. Secondly, the turn-offs were hidden and sudden. In fact, we found ourselves driving through a road along the paddy fields which could barely take two cars! Once we were in the neighbourhood of restaurants, again the roads were narrow and dark. The food was good and relatively inexpensive, plus the banana chips (kerepek pisang) was awesome!
The first day we were there was a whirlwind of driving all over the place. I have relatives in Pasir Mas, Kota Bharu and Tanah Merah. And we were basically driving back and forth to these places coz one of my uncles was directing us. We had awesome nasi kerabu and Kelantan laksa, both of which I totally love. On this day, I fulfilled half the dishes on my wish list. The other two are stuffed squid and stuffed fish.
We nearly left for home on the following day, because I was feeling really totally dejected and tired from all that travelling and driving the day before. Luckily in the end, we decided to stay on for another night because the following day was awesome!
We decided to sleep in, and I experienced the Kelantan dawn, which was immensely quiet. Sipping coffee outside the house, which overlooks a stream, with no sound of cars, such bliss! We had a super late breakfast and finally went out for an early lunch (!). We then decided to take a look at the many Siamese temples around.
We began with Wat Phikulthong, a temple with a standing Buddha. I recall when I spoke to my aunt on the phone, she said, "Yes, yes, there are so many temples there; standing buddha, sitting buddha, lying buddha, all got!". And yes, for sure, all got! Wat Phikulthong was the nearest temple to my aunt's home, in fact a short walk away. It was midday though, and really really scorching hot. Still, it was fascinating walking around within the compound, which also had a school.

Deeper in that you can't see it from the road was the standing Buddha statue. Sadly, it was cordoned off and we couldn't go up to view it. Along the avenue leading up to the standing effigy were shrines of various deities, some of which were Hindu but some of which I didn't recognise.
We then headed to Wat Mai Suwankiri, famous for its dragon boat temple. From the road, this temple was OMG huge! It was also busier with worshippers than Wat Phikulthong. Eddy, who spoke to someone, said many people believed that this was a very "powerful" temple to worship at.
This temple was pretty wow! You can see the standing Buddha on the mid-left in the first photo above, which really towered over everything! The photos really don't do justice to how majestic this place of worship is. We spent a pretty long time walking from temple to temple and shrine to shrine within the compound. It even had a shrine with bells… Although I am not sure why or for what purpose…
Later on in the evening, we went to the reclining Buddha temple, Wat Photivihan. This was somewhere close to Wat Mai Suwankiri, if memory serves me correctly. But because we were dependent on Waze, and also because I was doing immediate research only with my phone on which temples to go, it was hard to know where each temple was, in terms of planning trips (this is why we totally missed Wat Machimmaram, the famous sitting Buddha temple 😞!).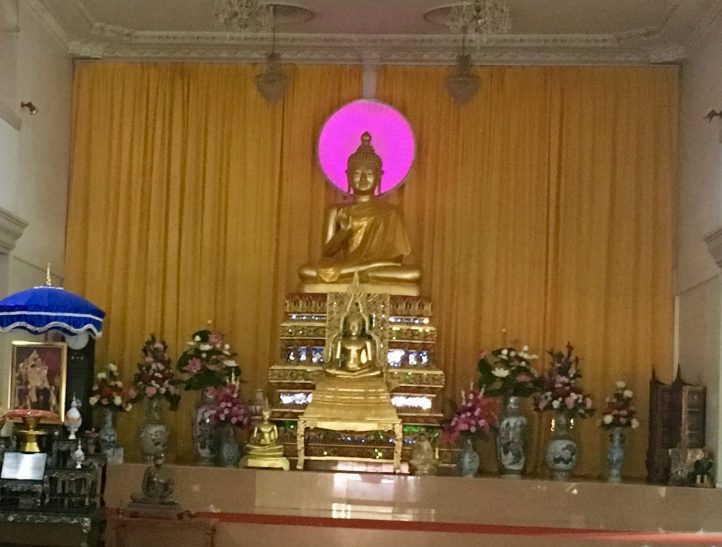 This temple also was incredibly interesting, although flatter and less majestic visually than Wat Mai Suwankiri. Flatter and sprawling, the main attraction was the reclining Buddha. Quanyin had a shrine to herself next to the large reclining Buddha. And in that vicinity with a tree and this ⤵️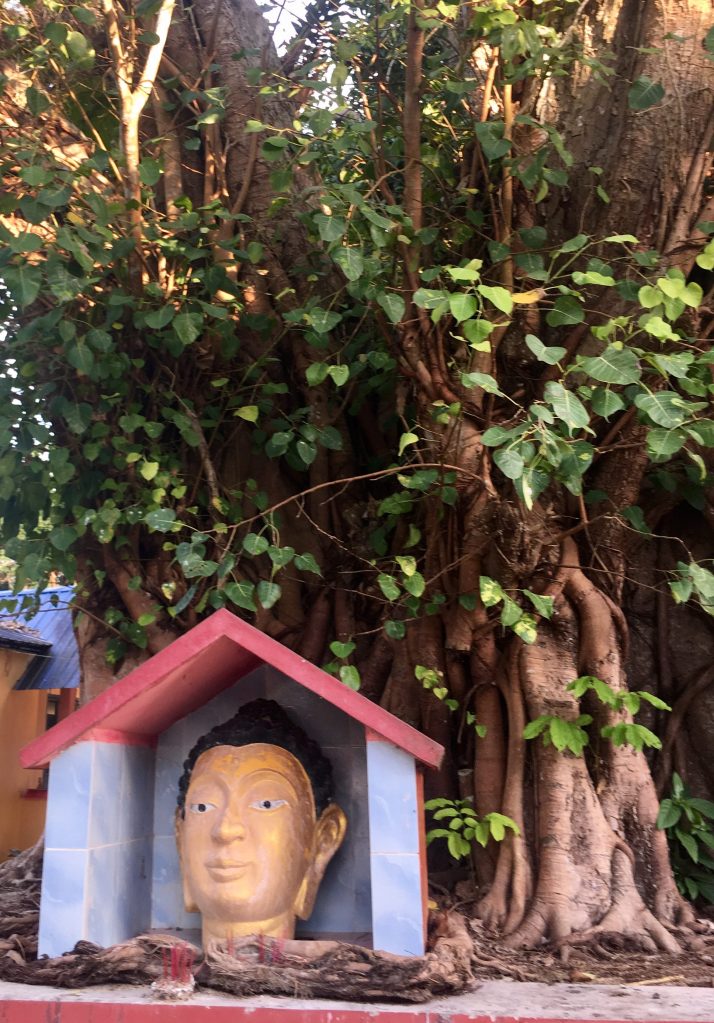 After all that shrine visiting, we ended up taking a walk in Kota Bharu itself. It is charming in parts, with big trees along shop lots (although I know there are a few shopping malls there, because we drove by a few, including a very large Tesco). We ended up in China Town, where there is one (empty) hipster cafe.
We went back to the Thai seafood restaurant we went to the night before and had the exact same menu, because really it was so good! And that was that! The next morning, we went home. I had hoped to use the East-West Highway, but Waze really didn't get us there and we ended up taking the longest route home, the same one we took to drive up – except when we drove up, we stopped at Cherating!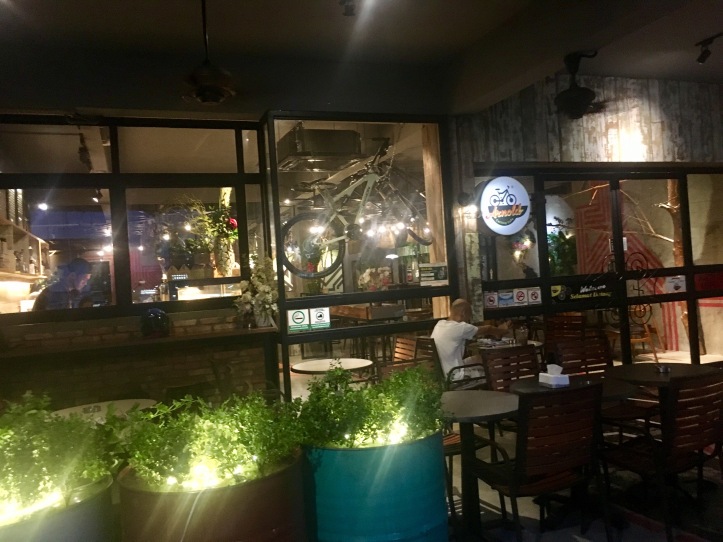 I definitely wanna go back up again. The air was clean and it was really so quiet and yet so interesting! Have you been to Kelantan? Do you wanna go? Tell me your thoughts in the comments!
SaveSaveSaveSaveSaveSave
SaveSave
SaveSave
SaveSave
SaveSave
SaveSave
SaveSave
SaveSave