I can't believe I wrote this two years ago. This follows my adventures in Dubai, but before my travels into Israel. I kept this aside, hoping to sell an article on Petra, and finally I did, now available in the Jan/Feb issue of PYO Holiday. Here is my personal write-up, with pictures not available in the magazine.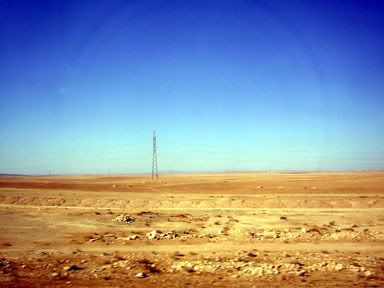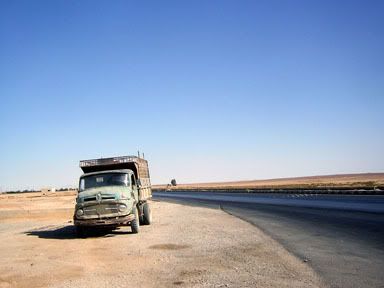 The Desert/King's Highway
It was an early day the following day, down to Petra. Along the way, we drove along Amman, viewing the sights of the city. We drove along the "immigrant camps", which is a deceptive name, since they were actually nice houses and not the migrant camps I was used to hearing about. I was told that Palestinian refugees apparently get a Jordianian passport immediately, but the economic conditions isn't so good for them.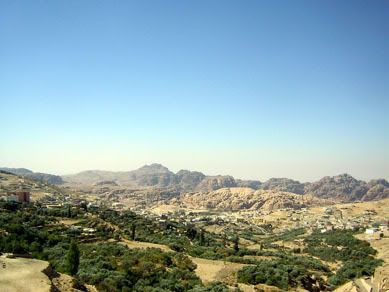 Wadi Mousa/Valley of Moses
Amman is an impressive city, lying in a valley so that you're either looking down into parts of the city, or looking upwards on to slopes where some parts of the cities lie. In the most affluent area, where the embassies and high commissions are, there are military men posted on every street corner, which was a novel thing to see. We drove past the palace, but like in Dubai, we weren't allowed to take photos. Like Dubai, the city lies in vast desertland. However, the desert is a gritty sandy colour, with grainier sand, unlike Dubai, whose sand was fine and white. It was much cooler than in Dubai though, with temperatures in the early 20s.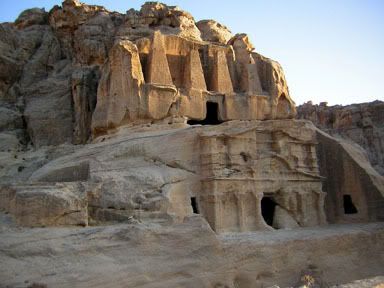 Djinn Blocks Over Tomb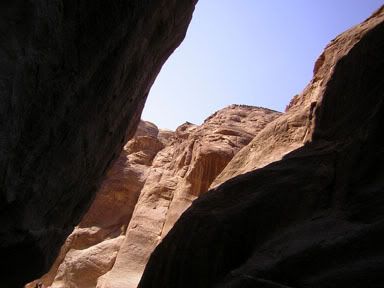 Sandstone Cliffs Along Siq (Street)
I was still very impressed with Amman, perhaps more so than Dubai. Someone said to me that Dubai is fast becoming "the Singapore of the Middle East", which is in many ways true. Amman, on the other hand, is something quite like I've never experienced before, with the culture and tradition practically ingrained into the dusty valleys and slopes. In many ways, the narrow streets and quaint houses reminded me of Toledo, in Spain, perhaps because these cities are also on hills and slopes. However, there is also a world of difference here, with no cobblestones, and the poverty quite evident.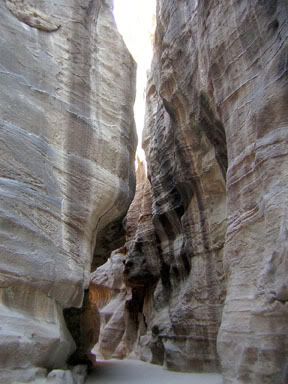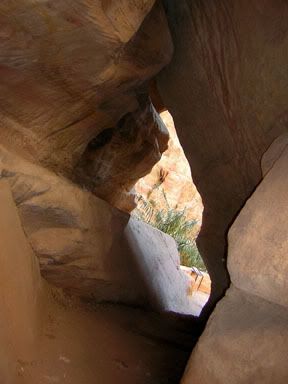 After this quick tour of the city, we zoomed down to Petra, the ancient city built literally in a ravine. There was just plain flat desert along the way, beautiful blue skies with just miles and miles of golden sand, the horizon barely visible. We stopped by a tourist rest stop along the way, with a few other tourist buses parked along the low flat building. I got some coffee (very sweet and strong), and walked around the souvenier shop. I found it interesting that most of the tourist items for sale had Christian religious significance. I didn't get anything though, considering how expensive Jordan is.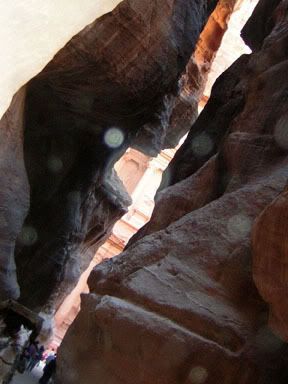 Glimpse of the Treasury, just like Indiana Jones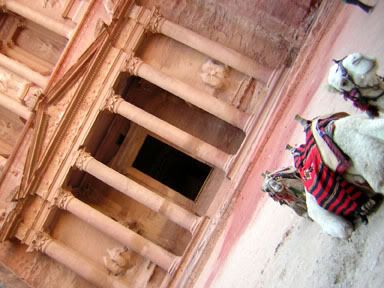 Camels In Front of the Treasury, didn't ride any
We clambered on to the bus after half an hour, and then dashed down the highway again, heading towards Petra. Soon, we were driving slowly along a mountain ridge, and the tourist guide advised us that we were overlooking the "new" Petra, which was called "Wadi Musa" (or "Valley of Moses" in English – because Moses was said to have used this route to get the Hebrews from Egypt back to Israel).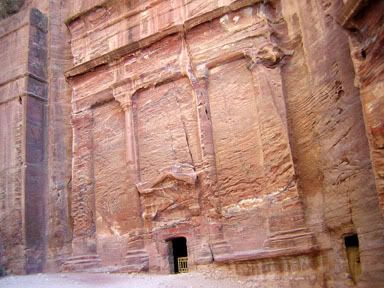 The view was breathtaking.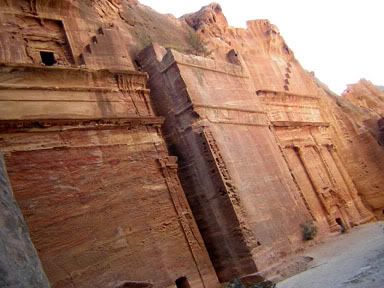 With the wind whipping around us, and looking down into the Valley of Moses was something like I've never experienced before. If you asked me if I thought I felt like Indiana Jones, the answer would probably have been "yes". I knew I was about to experience something like I've never before!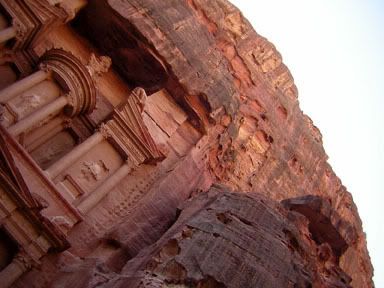 For a review of Petra itself, read the article in the Jan/Feb issue of PYO Holiday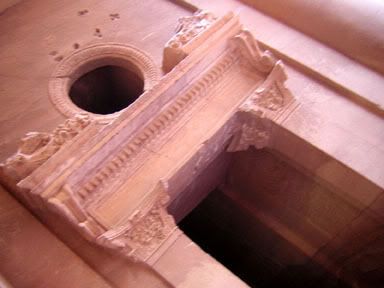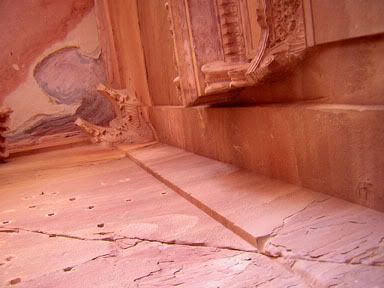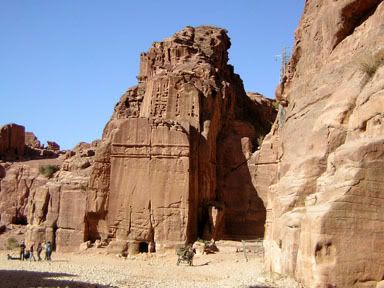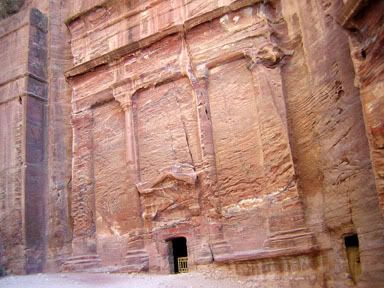 Tombs At Entrance Into Street of Facades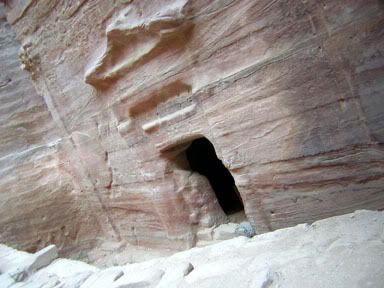 Tomb In Treasury Courtyard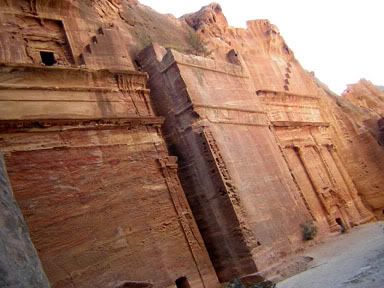 Tombs 67, 68, 69, 70 & 71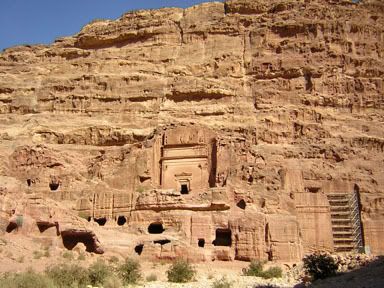 Street of Facades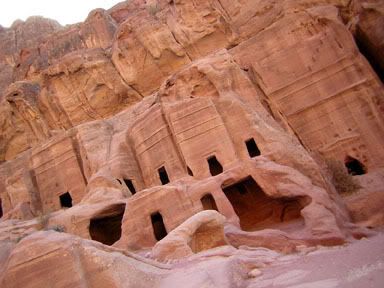 More Street of Facades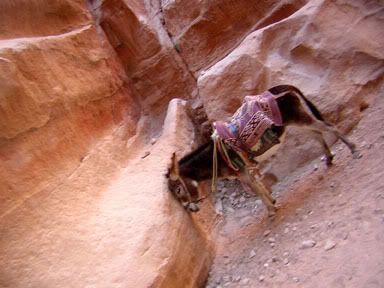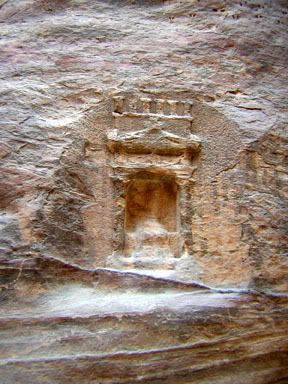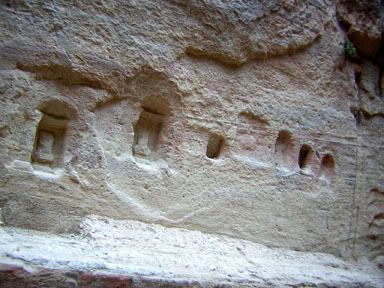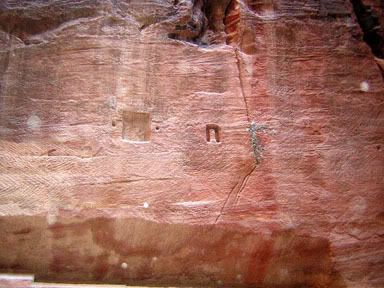 Shrines Along the Siq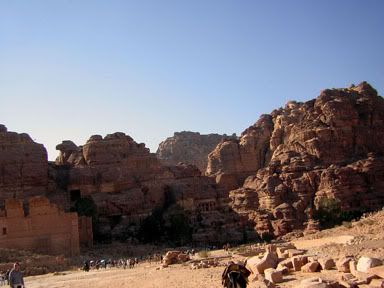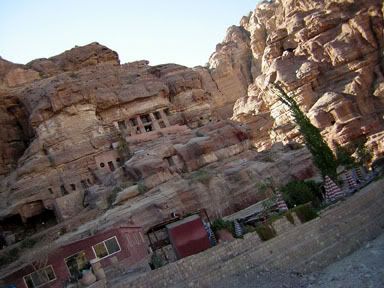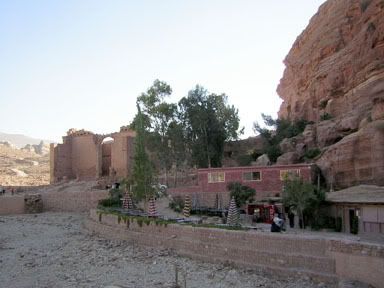 Petra Basin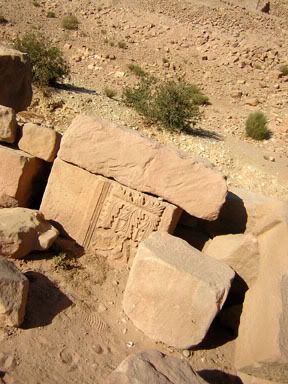 Ruins in Petra Basin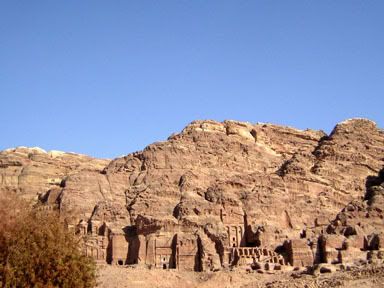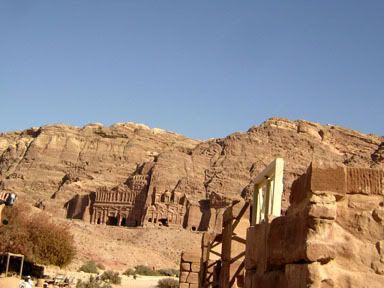 View of High Places