It's been fifteen months since I started working out with Kodin, and I know my body has changed. Keeping in mind that my main purpose was to learn more about bodybuilding and how it can help fight against andropause, the results have been amazing. Load, as I now understand, is the most important thing when it comes to muscle growth. Together with that is eating correctly for the body to get stronger.
For this to happen though, it requires a lot of discipline. Kodin has broken down the body parts into six, including two separate days for biceps and triceps respectively. In addition, because my legs are slow to grow, I do legs twice a week. That makes it a seven-day workout week for me!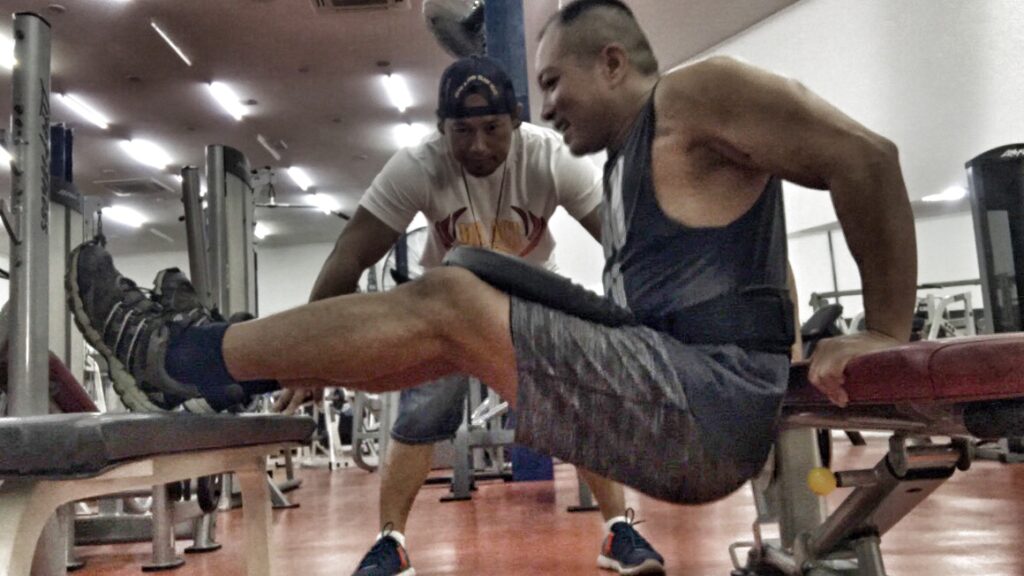 Let's not forget the cardio and stretching involved, plus slipping in abs whenever I can! It definitely is a busy time in the gym. Of course, I have been demotivated several times during these fifteen months, especially when I think about yoga mat practice and time I cannot put into that. So I try to just keep to the yoga philosophy as much as I can, and sometimes slip in some practice, especially when the body feels like it cannot take anymore load. That's called "recovery" or "downtime". Usually, I'd slip back into the workout again a little stronger than before.
I also learnt that just because I am a personal trainer doesn't mean I actually know how to engage my own muscles properly to get a proper bodybuilding 'pump' that is required for muscle growth. In fact, I'm still struggling now with my quads and also with posing! Posing is harder than yoga poses, by the way!
Then there's the crazy amount of protein (food form) that I need to eat, plus the whey + creatine + glutamine supplements. What I learnt most during these fifteen months is discipline and patience. And I think that's the same for yoga mat practice or any other kind of sport you might take up!
If you're really serious, it's hard to have much of a normal life. As I am planning for a competition, I know the months ahead will be even more strenuous. Here's to hoping that I have enough faith and tenacity to hold on! Have you taken part in a competition? How were the last few months prior to the event? Tell me in the comments below!