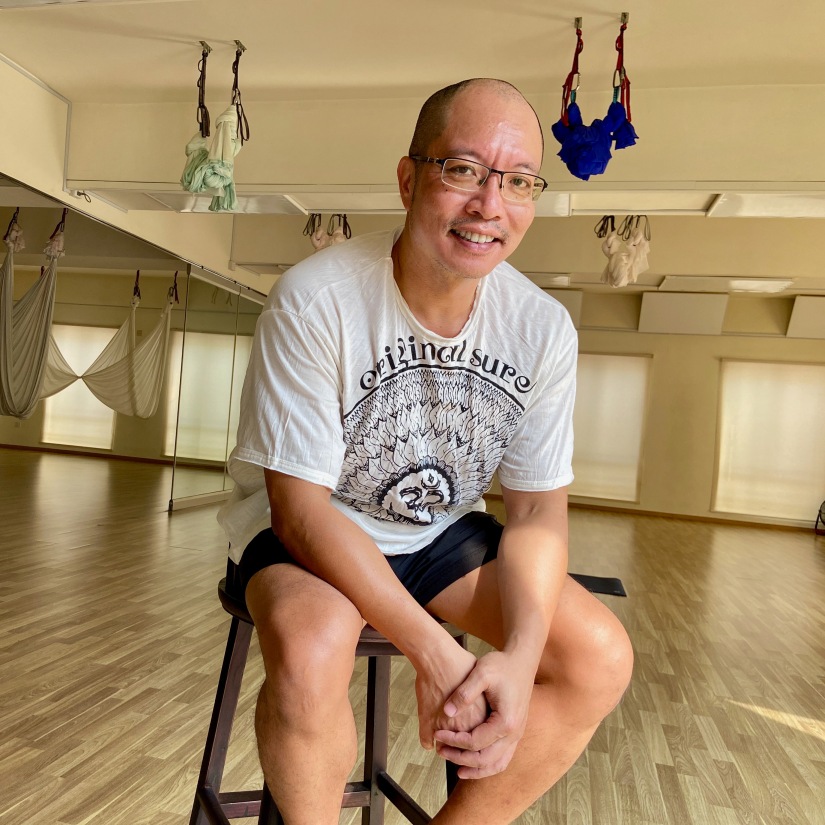 Hello, I'm Daniel Chandranayagam,
also known as "danyoga.fit". My goal is to help you thrive in your life with yoga and fitness.
With more than a decade's experience in wellness, I can help you on your journey to gain clarity, calm and confidence so there is an awakening – rather than crises – in your life.
About me.
Hey, I am in my midlife myself. I have discovered the quality that yoga, fitness and mindfulness tools have brought to my experiences. Moving better helps you feel better in your body, and that translates to your mind as well. And that helps to build confidence and calm.
We both know you deserve so much better, and we both know you deserve to feel better in your life. And there are tools for this! I thrive on teaching you tools on how to cope and journey towards calm, clarity and confidence in your mind and body.
With my knowledge and experience as a yoga teacher, personal trainer, fitness coach and reiki healer all rolled into one, let's work together in a yoga mentorship journey to help you build a better body and mind – right now and for your older age.
Background.
Aside from personal training, my early fitness career was in boot camp. Highlights of my career are in the right column.

Actually, looking back on my career, I realise I have accomplished so much, and yet I feel I have so much more to do!

My goal is to get you to move you muscles mindfully, so that the mind-body connection grows stronger. This has so many benefits, including ageing well so you can enjoy your finest chapters of your life.
If you struggle with emotional issues – aside from other forms of therapy – yoga breath work, meditation and reiki healing may help you.
Aside from yoga offerings, I currently also offer personal training (especially for men seeking to combat andropause) and energy healing, specifically for animals – see below.
CAREER HIGHLIGHTS.
teaching yoga to the visually challenged
instructing yoga and fitness at a shelter for girls from troubled homes as well as children who are trafficked
"Yoga for Runners" and "Yoga for Athletes" workshops with FISAF Malaysia
writing a "Yoga for Runners" series for Running Malaysia magazine
being featured as a guest teacher in MURFEST 2017
successfully running a charity fundraiser for the Furry Friends Farm, my favourite charity.
Watch a short interview on me below:
Major certifications:
1
---
Usui Reiki
Levels 1 & 2 (Reiki Healer). Energy healing that helps soothe the body and peel the emotional layers to understand your true identity.
I offer reiki for animals (scroll below).
2
---
ACE Mind Body Specialist
Including yoga and pilates for special populations.
3
---
E-RYT200 Yoga Alliance
Yoga Teacher registered with the Yoga Alliance, with more than 200 hours of experience.
4
---
ACE-certified Personal Trainer
Lapsed certification arising from the 2020-2021 pandemic – but with years of experience to bolster the knowledge behind the certification.
I also have the Sports Science (level 1) certification from the Malaysian Nation Sports Council.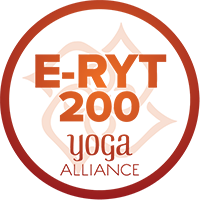 Besides yoga and fitness, I am a reiki healer. I also work as a writer and editor for some clients. My academic and professional qualifications are in law (LLB (Hons) / Gray's Inn).
Learn 3 basic principles of yoga that will help you towards your midlife awakening!
Insight Timer
Check out my meditations and scheduled live yoga classes on the Insight Timer app.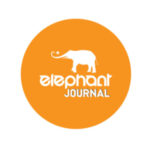 Elephant Journal
Check out my writings on yoga philosophy on Elephant Journal.