For a long time, I have wanted to reach out online via live classes and pre-recorded sessions. It's just that life kinda got in the way, know what I mean? The reasons for practising with a teacher online is numerous, but here's my top seven!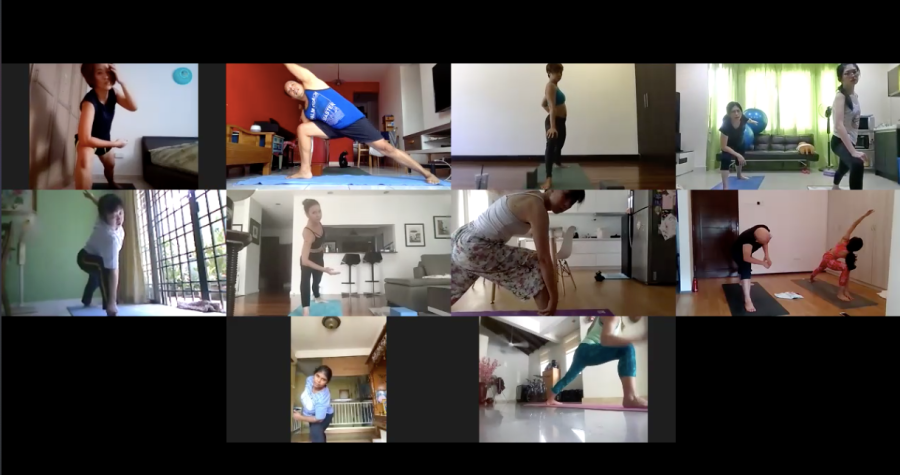 1. Stay safe at home!
The COVID-19 is a new (novel) virus. The World Health Organisation (WHO) has been giving us differing viewpoints on how to take care of ourselves, and you can't really blame them because this is the first time we're dealing with particular illness.
No matter what we do, going out exposes us to a risk. Yes, we may need to go to work, get groceries and essentials, and all these outings exposes us to risk. We can minimise this risk, however, if we minimise the number of times we head out. So perhaps for our own wellness, we can use the opportunity to stay home, rather than head out.
This minimises our risk of exposure, from the time we step into our car all the way to time we reach our home. Not forgetting all the health and hygiene protocols we need to adhere to: from washing of our hands constantly; keeping safe distances and also cleaning out of our yoga gear after practice. We can avoid all this hassle if we stay home, switch on our computer or devices, and have a class with our favourite teacher, right in the comfort of our own homes.
2. Save the hassle!
Personally, I skip classes sometimes when I have to specially head out. We have to deal with traffic (and the Klang Valley traffic is getting worse since the RMCO (Recovery Movement Control Order) began. We also can save on time finding parking, plus also the cost of toll, parking fees and petrol! For me, these are huge pluses! Who likes Klang Valley traffic (or parking)!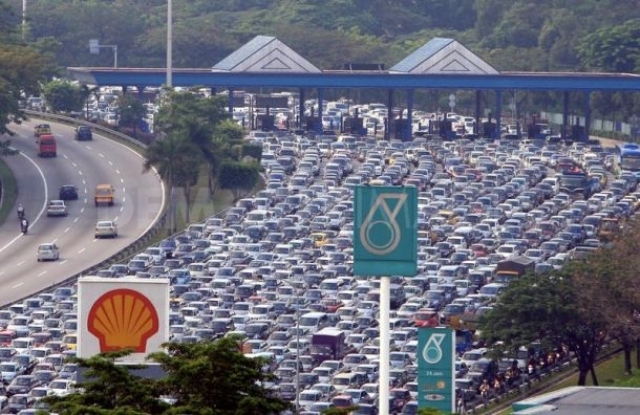 Also, and I am sure we all know this, but half the time we go for our yoga or fitness classes stressed and tense because of the traffic and the parking. Undoubtedly, these are opportunities to practice our yoga: grounding, allowing ourselves to taste and watch the emotions leave etc. But let's be real – it's always better that we are already tranquil when we roll out our mat!
3. Privacy
Sometimes it's just nice to wear the most awful clothes, use the most tatty face towels and just get moving on the mat. You're in the safety of your home, you can switch off the video and grab and a drink or go to the loo, you can have your pets basking in the great energy of yoga, and your kids mimicking your moves on the mat.
A lot has to be said about this! Of course, the class is the most paramount of the whole practice, but there is no harm in lending the energy to those who share your home with you.
4. Focus on you!
For those who are bashful to come to class, virtual yoga is a great beginning. Yoga isn't a performance, but still I totally understand that some may feel the pressure to perform as beautifully as the next person on the mat! If this is the case, then virtual yoga, whether through Instagram or Facebook live, or through Zoom app or other virtual platforms, is a great option!
You can also have more opportunity to focus more on yourself, with less thoughts about safety of others breathing deeply or sweating around you etc.
If you're sharing the energy with those in your home, you can just view them as extensions of yourself. Give your children or animals time, but also withdraw back into your practice so that the time spent is beneficial for you!
5. Economical
So you save money on petrol, parking, toll and… virtual classes are usually cheaper than in-person! In this time of economic depression, that is definitely good news!
So what are you waiting for? If you haven't tried online classes, have a go at mine for RM10 per class (or more – it's up to you!).
I would love to hear from you, you can contact me here! Or join the Facebook group here to learn about my class schedule!
Comment below if you've tried virtual yoga and how you find it!